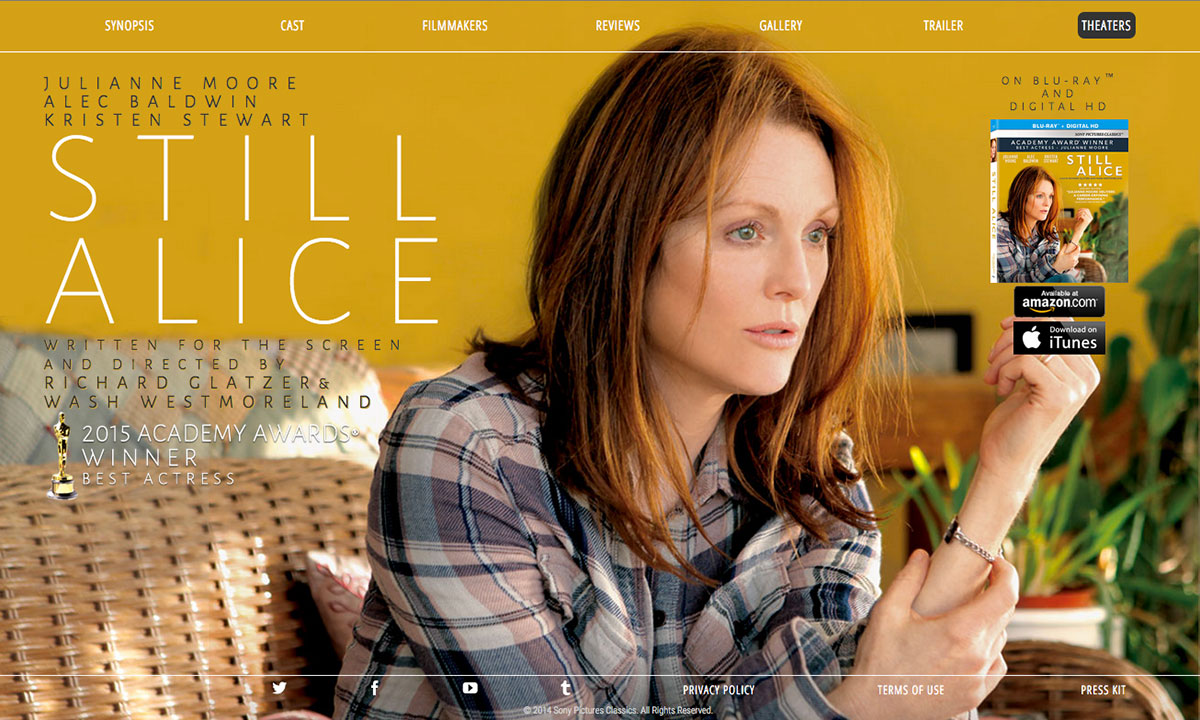 May 15, 2015
We've been busy here at Mixed Media Workshop these past few months. A number of film sites have gone live, including ALOFT, RED ARMY, THE SALT OF THE EARTH and the Academy Award winning STILL ALICE. Meanwhile we're on the verge of announcing some exciting things on the film production front. Stay. Tuned.
Mixed Media Workshop is a multi-disciplinary creative studio. We produce award winning applications, websites and content for mobile, web and film.
We are creative. We are visual storytellers. We make beautiful things.